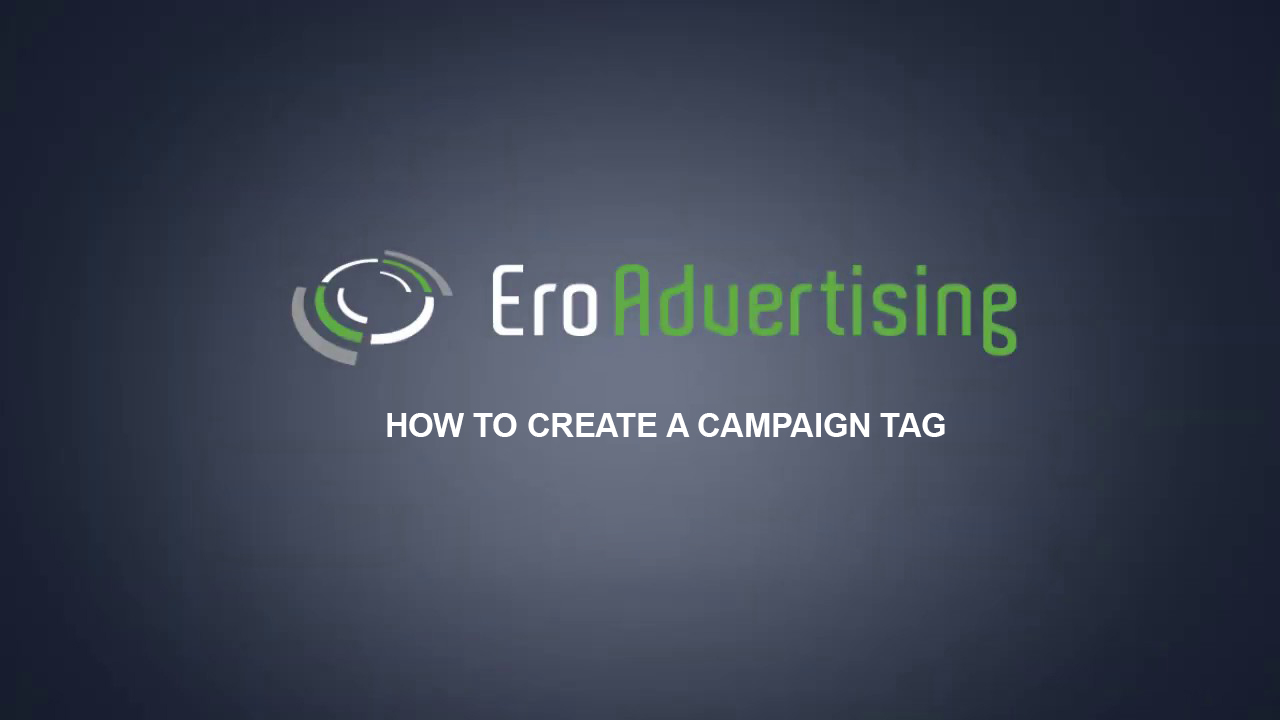 Campaign tags are a very simple option to use and at the same time can be very useful for those advertisers that want to organize their content.
The utility of campaign tags
The tag option will allow you to sort your campaigns according to your own criteria. It is very useful when you need to manage a large number of campaigns and/or different types of campaigns. Instead of having a large list with all your campaigns mixed together with no order or criteria, you can sort them by country, product, payment formula, etc.
In other words, this is an easy way to organize all your information related to your reports and statistics in order to keep it clear.
This article explains how to set up your campaign tag.
Before you begin
Learn about the different site campaign types and understand your campaign settings so you know how to set up your campaign to help meet your business goals.
Create your campaign tags
Instructions
Sign in to your EroAdvertisings account.
If you have an EroAdvertisings account but haven't created a campaign tag yet, click the Campaigns Tag tab. Then, proceed to the next step.
Click on the New Tag button, to create a new Campaign Tag.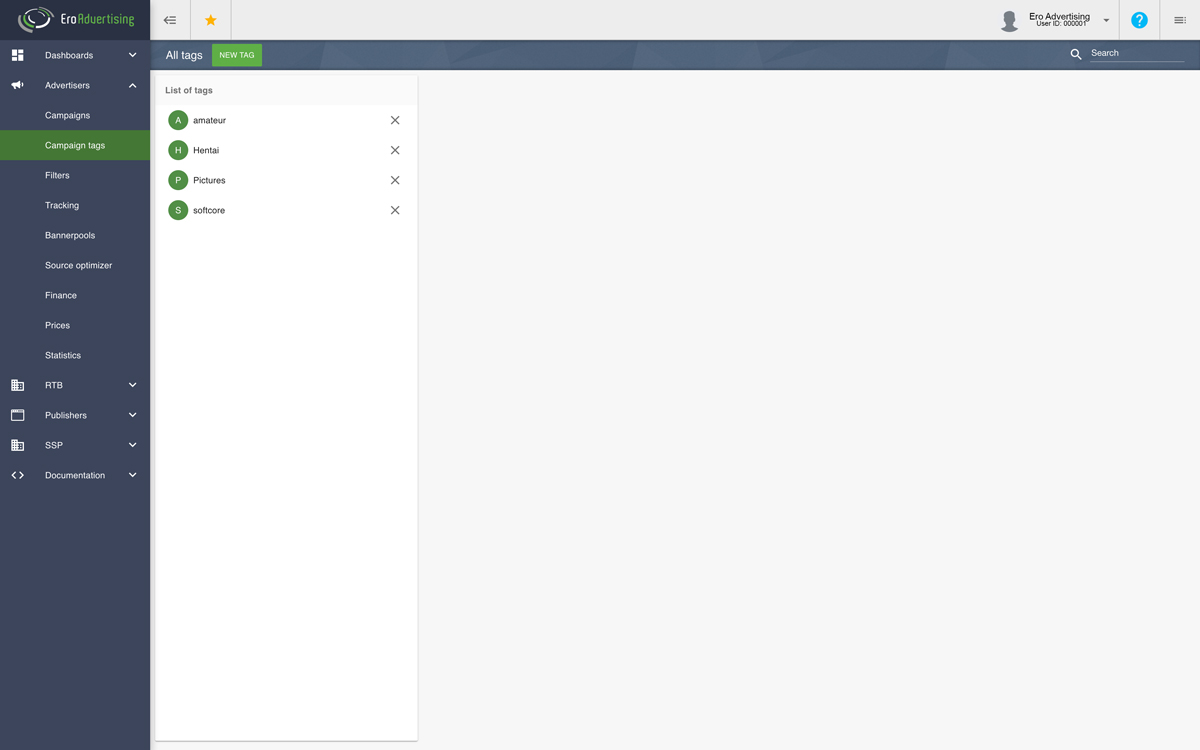 In the pop-up window, give your campaign tag a name.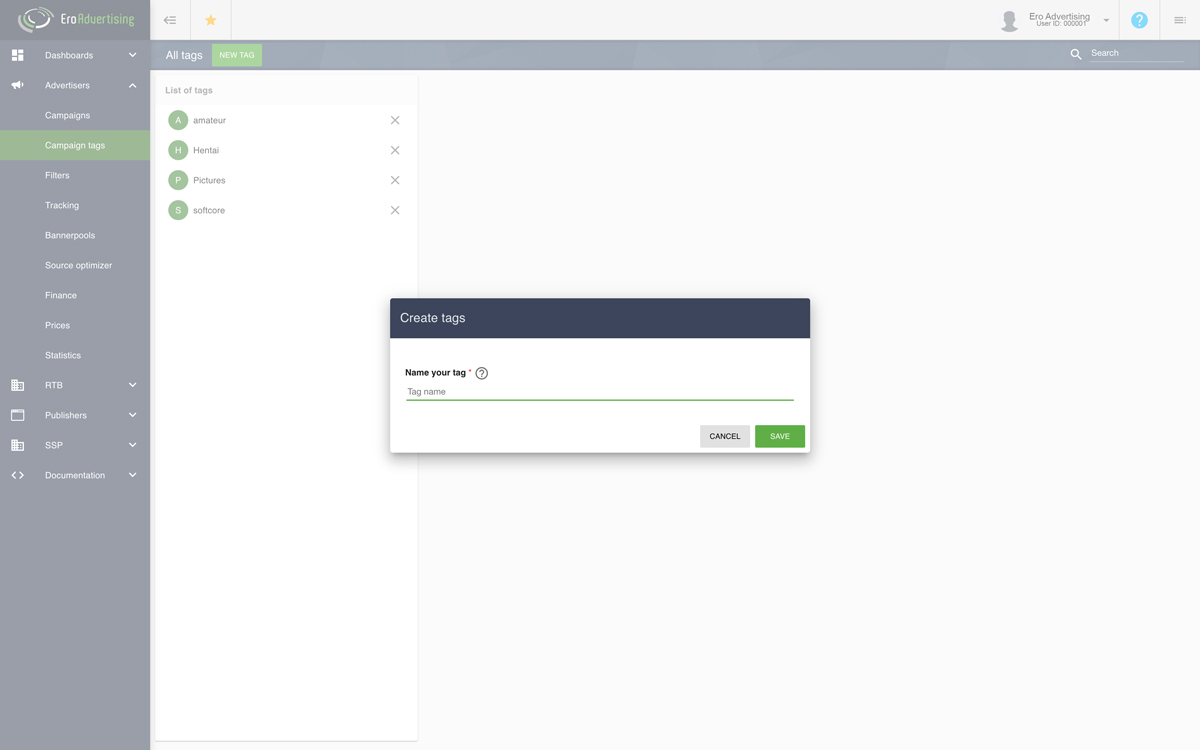 In your Campaign Settings, you can now assign each campaign to any tag at any time.
Tip:
You can repeat this action as many times as you want in order to create as many tags as necessary.
Click Save and continue. You can edit your campaign tag settings at any time.
Have additional questions? Reach out to our friendly support team at support@eroadvertising.com