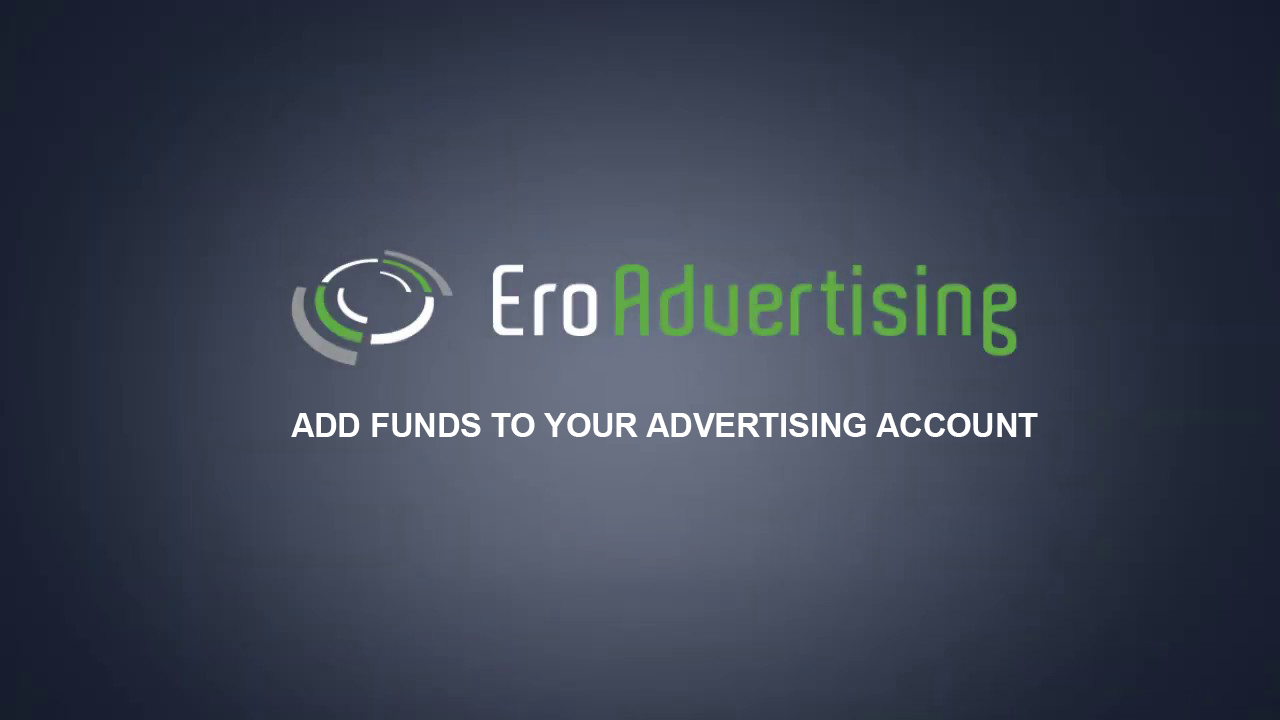 You can add funds to your advertising account at any time, with any payment method that's available to you. See the instructions below on how to make a payment, what to expect, and what you can do if your payment is taking too long.
This article explains how to make a payment.
Before you begin
Learn about the different payment methods and understand your payment settings so you know how to set up your campaign to help meet your business goals.
Make a payment.
Instructions
Sign in to your EroAdvertising account
If you've already set a payment method in your account, click the Finance tab, then proceed to step 3
If you have an EroAdvertising account but haven't set a payment method, click the Finance tab. Then, proceed to the next step.
Enter the amount of money you'd like to transfer into your advertising account. Keep in mind that there is a minimum payment.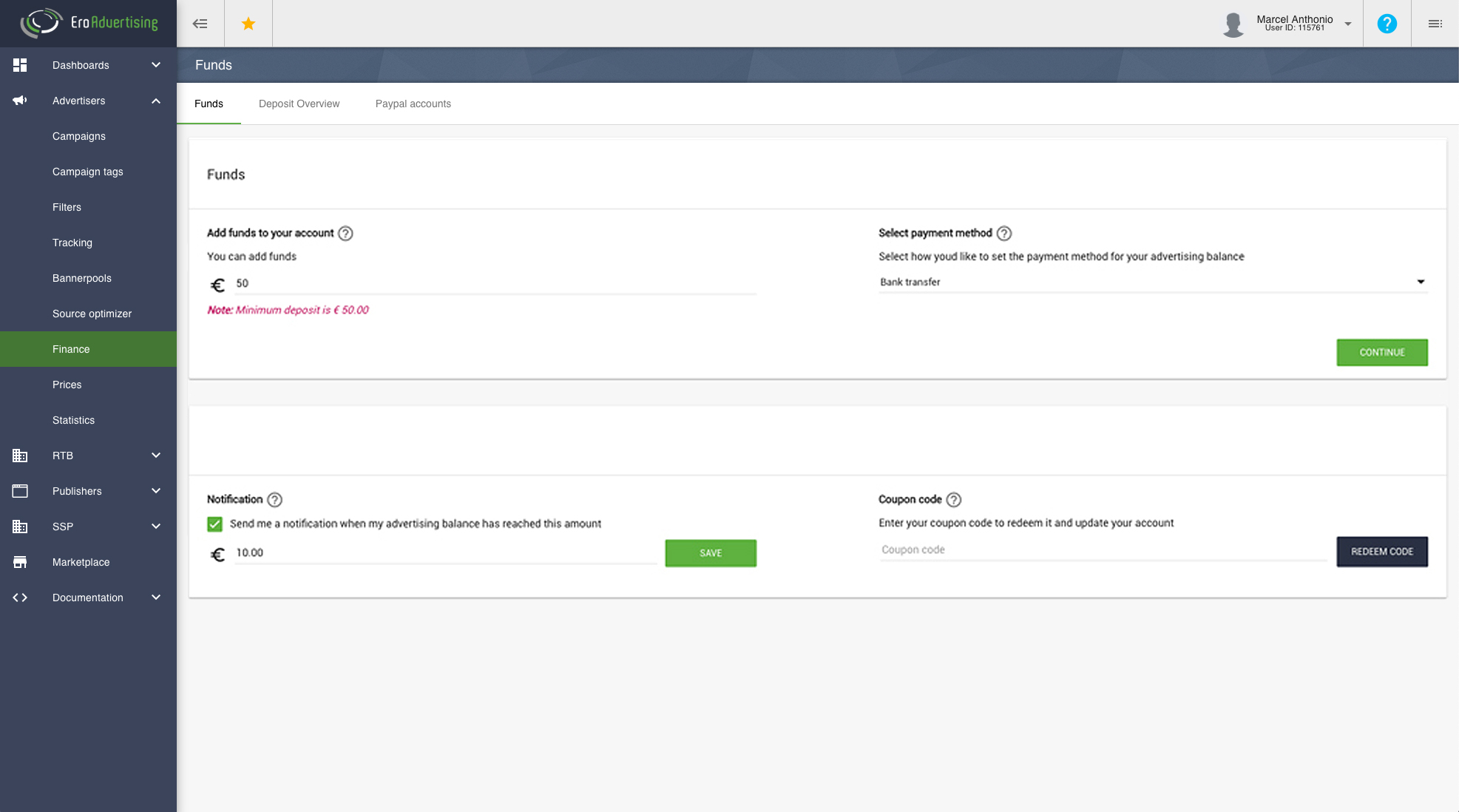 From the drop-down menu, you'll then be able to choose from any payment methods already associated with your account. Learn more about choosing your payment method.
Click Continue to go to your payment provider to finish the payment.
Once your payment is done, you can view an automatically generated invoice for that payment. This invoice provides an accounting method for payments, including a unique reference number. Learn more about viewing your invoices.
Note:
Your payment will be used to pay for your advertising costs once your ads start running.
Keep your ads running: Make a payment to ensure your ads continue to run for a while. If your account balance is running low, we'll send an email (based on your notification settings) when your budget has reached your custom amount. Learn more about choosing your notifications.
Allow for processing time: Depending on how you add funds, it can take from 24 hours to a week or more for your payment to reach your account. Allow for this time when you're trying to keep your ads running.
Remember VAT: In some countries, EroAdvertising deducts Value-Added Tax (VAT) from your payments. If this is the case in your country, be sure to factor the VAT deduction into your payments. Learn more about VAT regulations here and here.
Have additional questions? Reach out to our friendly support team at support@eroadvertising.com