Strategies that will make the difference in the CTR of your banner ads!
As an advertiser, the goal is always to have a good banner ad design. That way people click on it and your clicks plus conversions increase. With such a variety of banner ads on the market isn't that easy to stand out from the rest. With that in mind, we decided to bring you 8 strategies that will make the difference in the CTR of your banner ads.
1.Banner size
There are a lot of banner sizes out there, but not all are effective. To help advertisers get the most out of their ads, Google Adsense tells us that the most effective banner ads are:
300×600px
728×90px
336×280px
300×250px
2.Purchase the right ad spots
Buying the right ad spots can make a giant difference on your clicks. Here you need to take a good look at ROI and see if the best adspot is good value for money. Studies show that the left side of the page contains 69% of user attention, while the right side only contains 31%. As people normally can speed scan the website in about three seconds, isn't badly that you place an ad at the top of the webpages and on content areas, as they are the spots where people look the most.
3.Focus on mobile
Predictions show that 77,2% of all digital ad spend will be mobile focus by 2022. Studies have also shown that the CTR on mobile can be 10 times bigger. With this in mind building an effective and well thought mobile strategy will only benefit you in the short and long term.
4.Have a simple banner design
Although flashiness can catch attention, it is not the way to go when we talk about banner design. Banner ads need to be simple and straight forward with a strong message that will interest the target audience.
Here is a great example of what you shouldn't do: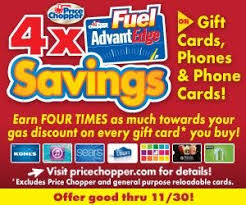 If you look carefully at this banner design you can see a lot of mistakes being made like an almost invisible brand name, too many photos, spam-like headline, week CTA, unreal offer, etc.
On the other hand here you can see a good banner design with a good simple message, a foto that suits the ad and a well placed CTA.
5.Use colour psychology to you favour
Psychology talking, we tend to associate certain colors with certain information. Red is associated with aggression, strength and excitement, green is associated with peace, harmony and balance, and so on. The point that we are trying to get across here is that depending on the placement and the colors of your business you should adapt your banner ads. Use different colors and patterns, so that you not only demonstrate flexibility but also your uniqueness.
6.Geotargeting
Geotargeting as became a need for all advertisers. Advertising to the ones that are not interested in your offer is a complete waste that will make lose you money and time. As geo advertising makes possible for advertisers to target specific audiences based on their location, if your audience is mainly at a specif country or city this is the best ways for you to improve the CTR on your banner ads.
7.Avoid talking about prices on your Banner ads
If I have a great offer at a low price and use that to my advantage in my banner, it's perfect, right?
As it might sound really good, showcasing the price right away even if it is a good offer is not a good idea at all.
In the course of the years, consumers do a lot more investigation about a product than they did before. Before buying anything, now consumers search to know at least a little more about the products and how much value it can provide them if they buy it. By showing a low price right away, especially if the offer sounds too good, people will associate you with a bad quality scam and that will throw them away immediately.
Tip: The best thing to do with your banner ads is, while providing enough value to keep the consumer interested, redirect them to a page where they can learn more about the product using a CTA. That way they are able to do their investigation and see that your offer is 100% trust-worthy.
8.Use Banner video
One the best way to call for users attention is by using video. Regular banner ads are limited in a way that you can only improve them to a certain extend. Not to mention that studies have found that video ads can make your CTR as high as 0,21%, way higher than the average 0,1% with the normal banner format.
One of the best strategies of video banner ads is Pre-roll advertising.
Conclusion
To resume, you should have:
Adequate banner size
A catchy mesage
Simple and straight forward design,well placed on the website
Optimization for mobile
Rotation betwen the ad formats
Geotargeting
Informative CTA's
The right colours
If you do all of these steps your CTR will most likely go higher!