Hey guys!
More than the usual user-platform relation we want to break boundaries to become even closer to our audience! As your chosen ad network we fell the need to provide you with the best deals, offers, and partners. So that you can boost your revenue to a new high.
Today we want to recommend PeerClick. Some of you may already know the benefits of using tracking platforms, but if you don't, let us explain to you!
Some of you probably already experienced the problems of untracking your campaigns. Tracking your campaigns helps you have better management of all campaigns. Essentially you can manage your budget, your costs, and our conversions. Analyze that results smartly so that decisions become easier and more assertive.
Everybody knows that in the world of affiliate marketing, there is no worse sin than not tracking your campaigns. However, if you are just starting your affiliate journey your priority is to focus on ad spends without extra payments. This is where PeerClick can save you.
PeerClick is an ad tracking platform that provides you with profound data analytics and AI-powered optimization tools to maximize your revenue and monetize your traffic efficiently.
PeerClick offers an incredible life-time Free Plan which includes 100,000 events! There is no limit to how long you can use this plan. Let's dive in and see how PeerClick can make your campaigns profitable.
Don't hesitate and Register!
Act fast!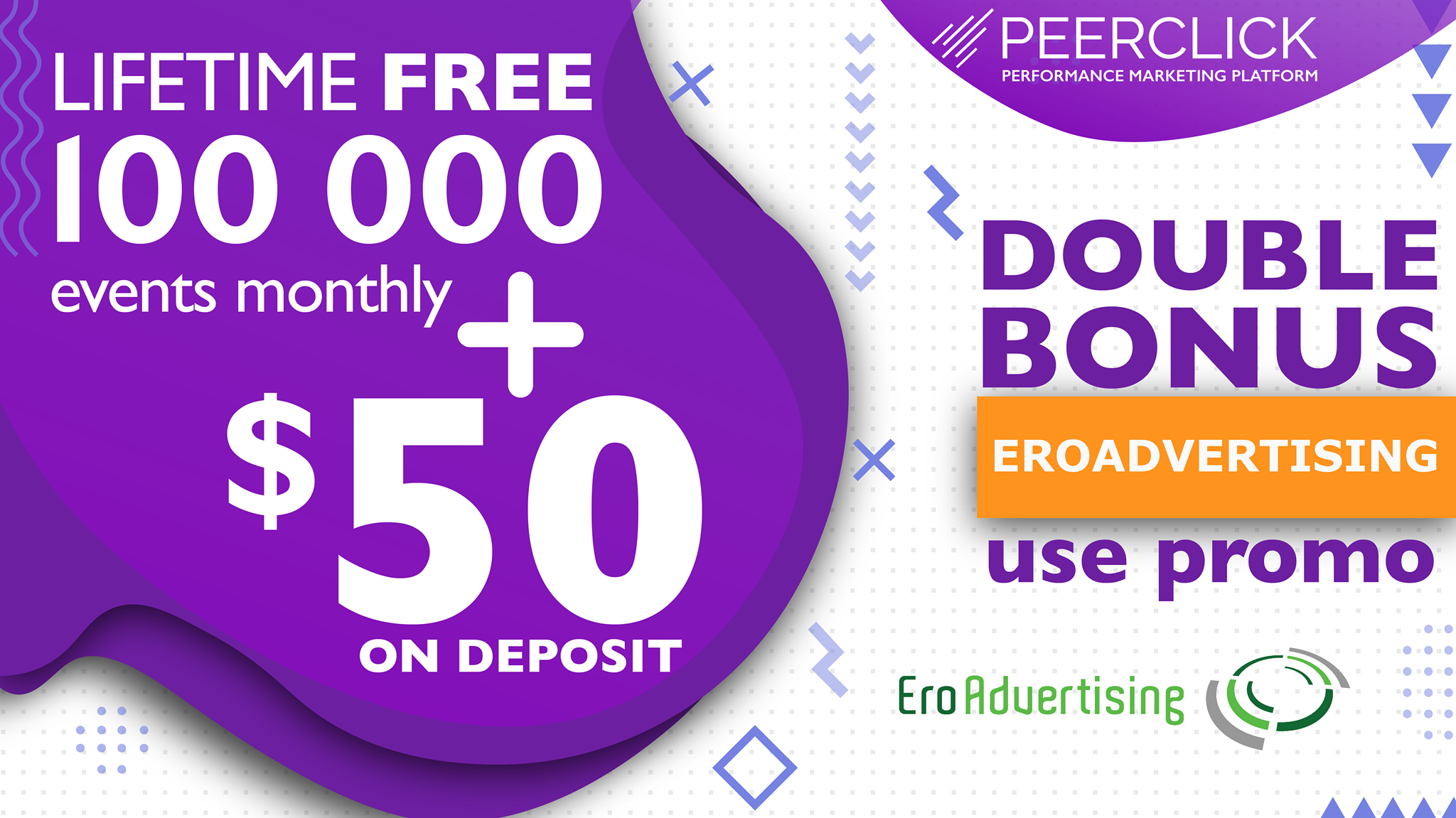 That's not all! Use Promo code 'EROADVERTISING'' and get $50 on your balance!
PeerClick advantages and features:
SAAS technology
Cloaking
Smart Routing and Smart Rotation
Anti Fraud system
Multicurrency
Making of Affiliate Networks
The most up-to-date tracker technology on the market today
Handles billions of clicks per day
Highest click processing time under any server load
The highest speed of report generating on the market
Group Campaign Reports
The fastest and most convenient user interface
Flexible multi-user system with different access rights
The fastest time of support response